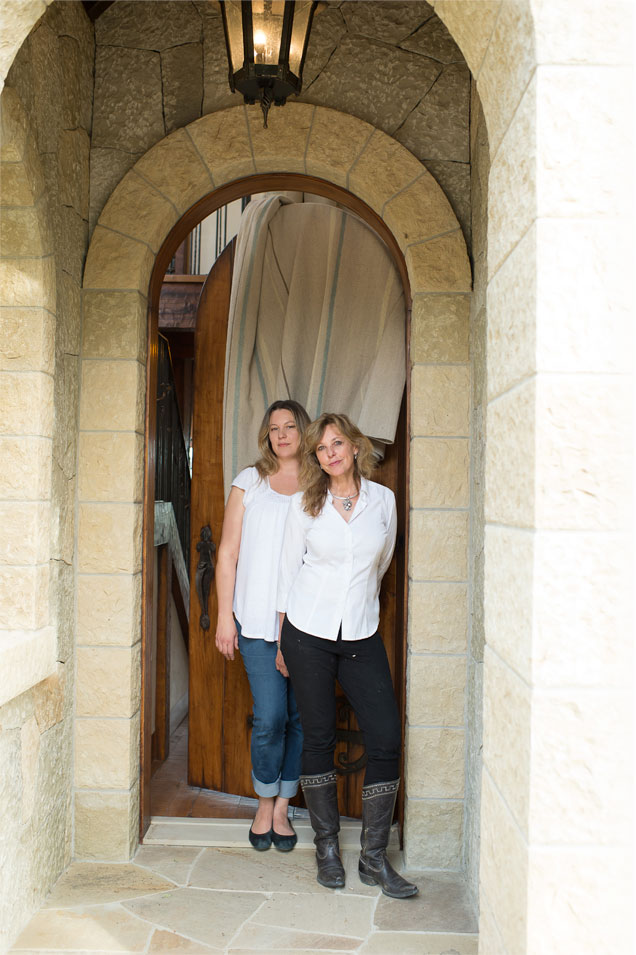 Maraya Interior Design is a full service interior design firm established in 1991.
We are creative forerunners in design with experience in residential, hospitality and corporate design. We have a substantial in-house material library including building materials, fabrics and furnishings. We are highly regarded in the design and building industry as capable, industrious and creative.
Maraya Droney
Designer/Partner
Maraya is the founder of the firm and she brings a wealth of experience and creativity to each project. She is a member of the American Society of Interior Designers (ASID) and a California Certified Interior Designer (CID). Maraya is a gifted artist with extensive knowledge about building and design –traits that allow her to give innovative design direction and well-informed advice. She imagines and executes creative solutions that are specifically catered to her clients and for the particular nature of the space.
Maraya's focus for interior design is to create a place of relaxation – for families and friends to gather their energies together, as well as to receive inspiration. She enjoys designing in a variety of styles. She says, "Any particular style can become true art and outstanding design. The key is to listen to your client and find out what really moves them emotionally. Once you understand that, you can turn their preferences into any style: from an inspiring, beautiful estate to an outrageous, cutting-edge penthouse or peaceful, simple retreat." Maraya loves to travel and to use her imagination and passion for design to help her clients create a lasting, personal space in this fast-paced world!
Auriel Entrekin
Designer/Partner
Auriel is a design partner and our resident furnishings expert. Auriel has exquisite taste & design sensibilities and the ability to guide clients toward furnishing and material choices that achieve their style within their budget.  She has extensive knowledge and experience in sourcing, purchasing, and delivery of custom furnishings, and is a skilled problem solver. She is an Associate ASID member and has a degree in Fine Arts with a minor in Business. With her expertise in fabrics, color, design, and business & customer service background, Auriel has been a great asset since she joined the firm in 2001.
Tim Droney
Developer/Construction Consultant
Tim has been working in the industry since 1984 and has extensive knowledge of the building process and assists in the development of plans and designs for our clients. Tim is a licensed general contractor, NAHB Green Building Certified, and a member of the National Association of Home Builders and the Building Industry Association of Southern California.
Member of ASID (American Society of Interior Designers)
CID (Certified Interior Designer)
Accredited LEED Professional (Leadership in Energy and Environmental Design)
Member of Ojai Valley Chamber of Commerce
Affiliate of Ojai Valley Board of Realtors
Mountain Living Top 100 Mountain Interior Designer
Spectacular Hallway Running From Entry Foyer to Back Door We get this all the time:  how can a...
Randy and I have been living with our new furnishings now for several weeks, and we just love them! Thank you for your talent, hard work and professionalism. You made the process practically painless (writing big checks is always a little painful). We'd recommend you in a heartbeat (and we will). Thank you again! By the way, we kept the dog – his name is Oliver"

—R and J K, Montecito, Santa Barbara, California

Thank you so much for your responsive submittal to out request for and interior design to the area of primary usage in our home. Your work is imaginative, creative and in concert with our own life style expectations."

—MV, Solimar Beach

I just wanted to let you know that Chris and I think you are doing a truly wonderful job. You are making a difference and we are thrilled that you are helping us."

—S C S, Shady Canyon, Irvine, Calif.

First, let me say I have seen your work first hand and I must say it is absolutely stunning. My wife Sheila works for Lynda.com as Event Marketing Manager and I was able to see the new Lynda.com offices in person just a few days ago and was frankly blown away by the wonderful decor and designs."

—R J J, Ventura, Calif.

Thank you so much for such a beautiful job for my office. It came out gorgeous. It's such a pleasure to work with you and to be a part of your creativity. I'm looking forward to our next project."

—M K Ojai and Ventura

Hi, Maraya. We have moved into our new home. It is beautiful and inspiring and we love it. It is very clear to us that this house would not reflect our vision and desire had it not been for your extraordinary talent and dedication. We are honored that you were our designer."

—S and C S, Shady Canyon, Irvine, Calif.