Spectacular Hallway Running From Entry Foyer to Back Door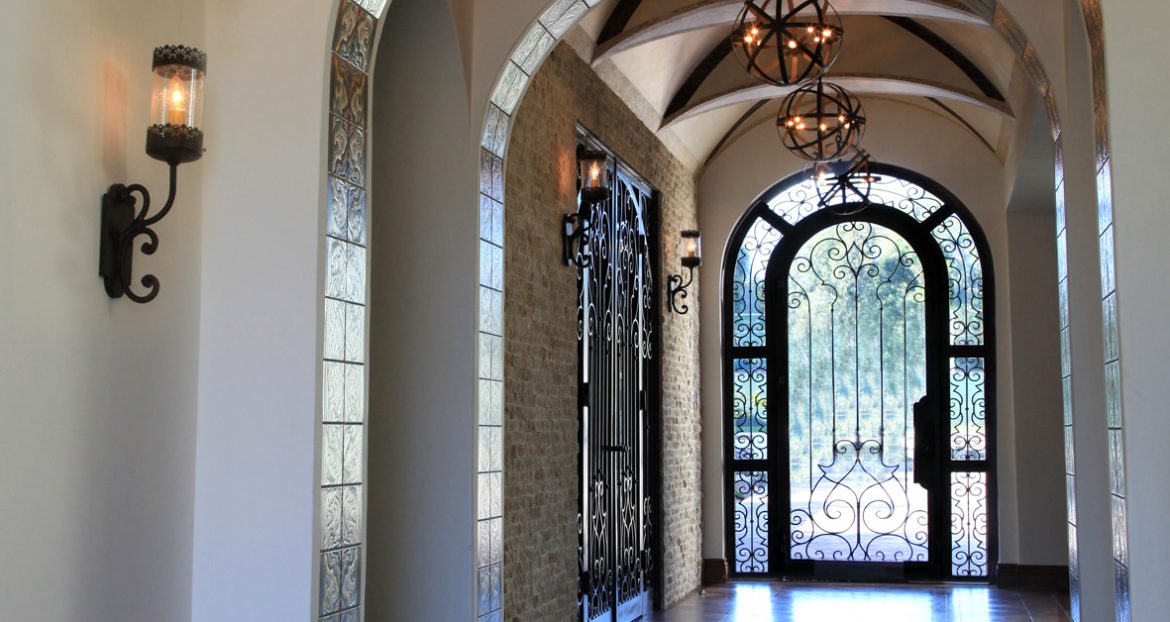 Spectacular Hallway Running From Entry Foyer to Back Door
We get this all the time:  how can a hallway running through the center of the home from the front to back have purpose and look interesting and beautiful?   This photo shows a Spanish villa we designed in Malibu looking towards the back door that meets all this criteria!
*Groin vaults break up the ceiling
*the arches have tile set into the face
*A wine vault surrounded by a stone tile wall
*Custom wrought iron doors and windows, including the wine vault doors.
*Wrought iron globe lights in each groin, and sconces for more interest.
This home hallway also includes walnut flooring and hand painted ceilings, which aren't shown well in this photo.  All of this combined makes this central hall area a delightful showpiece with purpose as well as beauty!  Maraya and Auriel