Old Spanish Villa with Modern Homeowners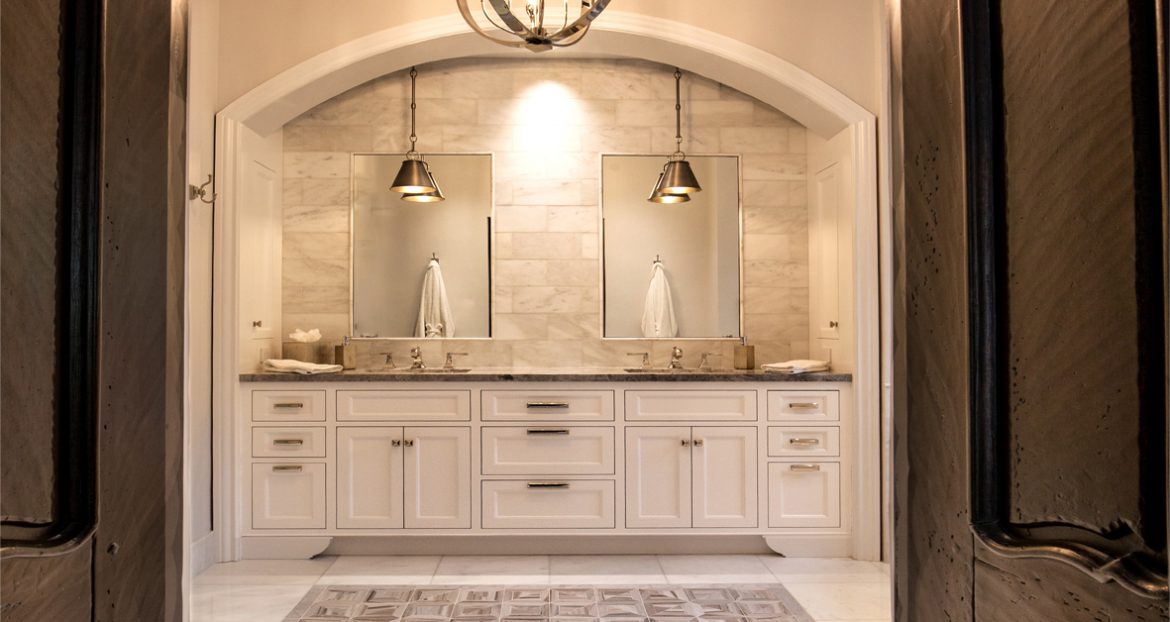 Old Spanish Villa with Modern Homeowners
How do you combine modern features into an old villa?
*keep it simple
*add antiques
*use natural materials, real stones and mosaics
*old style lighting made with modern materials
Well, here we've made an en suite bathroom for the guests out of an unused basement room. The original house had some amazing antique mahogany pairs of doors, which we've used to frame the opening to the bath.  Natural marbles and marble mosaics are used on the floor, back splash and in the shower for an authentic old world feel.
Cabinetry is simple, yet with the traditional style of doors set into frames, and the mill work around the vanity is also in a traditional molding.  Yet all of it is painted white, blending into the natural marble tiles and counters.   Auriel and Maraya