Dramatic Kitchen Dining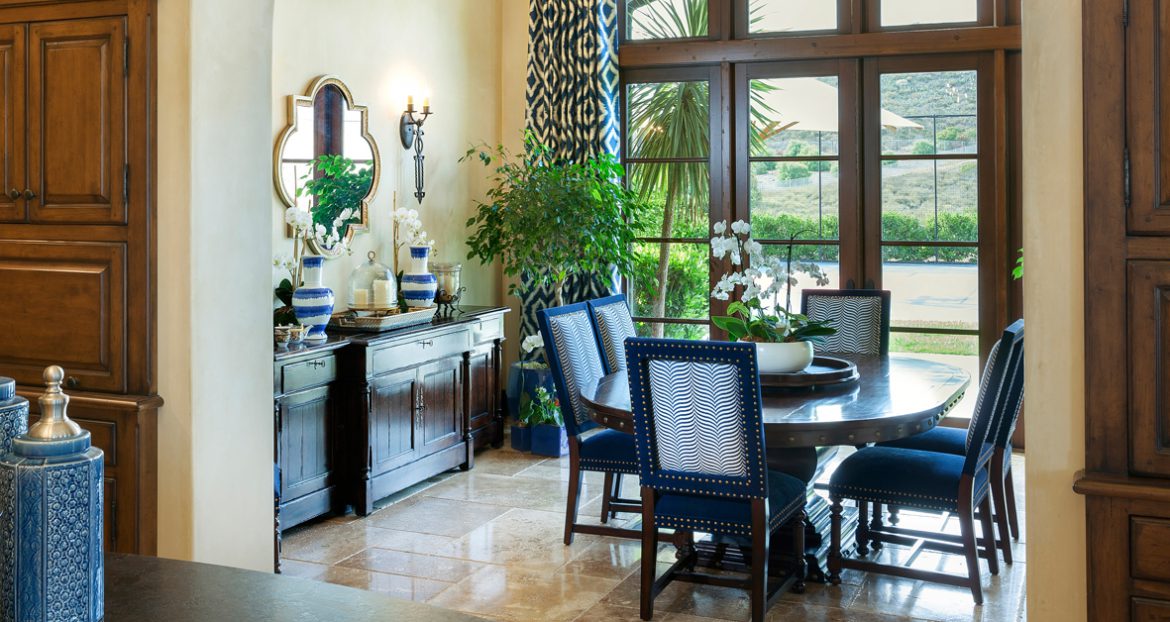 Dramatic Kitchen Dining
Our clients didn't want a boring Spanish style home, but one with vibrant color and design!
The young family move in request:  no dark beige or boring browns!
We used deep blue fabrics with strong patterns for the drapes and Moroccan weaves for the dining chairs.  Our accessories show rich indigo and white for drama, which we mixed with the fine 'bench made' furnishings in heavy dark hand scraped woods for a more traditional feel.
All in all, we ended up turning the home into a vibrant fun space for two young ladies and their very happy, lively parents!  Auriel and Maraya